Before reading, choose not to be offended…just process this, get your brain thinking!
Obama made a big step today by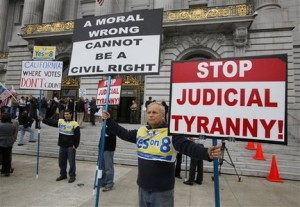 sharing his "personal opinion".  It just so happens that his personal feelings actually do affect more than just him, but that is beside the point.   His statement in support of same sex marriage was in response to a ruling yesterday in North Carolina defining marriage as between a man and a woman and upholding a constitutional ban on gay marriage.
As a bible believing Christian I am completely familiar with this subject, especially when pastoring a church called Open Life!  I believe every word written in the bible and it leads me to understand Continue reading Leading by love vs. legislation →