Many people avoid the church because they know a Christian! If that stings…keep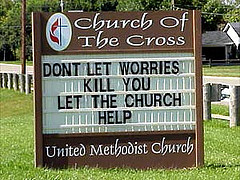 reading.
I often offer to do coffee with those who have yet to experience faith in Jesus due to Christian's impact within their life. There is something beautiful about the tension they experienced and the redemptive potential of their life.
More often than not the issue that chased them away from the church is they were prescribed behavioral changes before they experienced belief changes.
Someone intending to keep the church holy Continue reading Belief before Behavior →